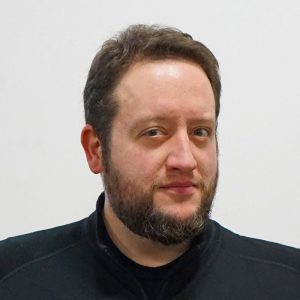 I'll Let Myself In: Tactics of Physical Pen Testers
Many organizations are accustomed to being scared at the results of their network scans and digital penetration tests, but seldom do these tests yield outright "surprise" across an entire enterprise. Some servers are unpatched, some software is vulnerable, and networks are often not properly segmented. No huge shocks there. As head of a Physical Penetration team, however, my deliverable day tends to be quite different. With faces agog, executives routinely watch me describe (or show video) of their doors and cabinets popping open in seconds. This presentation will highlight some of the most exciting and shocking methods by which my team and I routinely let ourselves in on physical jobs.
Biography
While paying the bills as a security auditor and penetration testing consultant with The CORE Group, Deviant Ollam is also a member of the Board of Directors of the US division of TOOOL, The Open Organisation Of Lockpickers. His books Practical Lock Picking and Keys to the Kingdom are among Syngress Publishing's best-selling pen testing titles. In addition to being a lockpicker, Deviant is also a GSA certified safe and vault technician and inspector. At multiple annual security conferences Deviant runs the Lockpick Village workshop area, and he has conducted physical security training sessions for Black Hat, DeepSec, ToorCon, HackCon, ShakaCon, HackInTheBox, ekoparty, AusCERT, GovCERT, CONFidence, the FBI, the NSA, DARPA, the National Defense University, the United States Naval Academy at Annapolis, and the United States Military Academy at West Point. His favorite Amendments to the US Constitution are, in no particular order, the 1st, 2nd, 9th, & 10th.