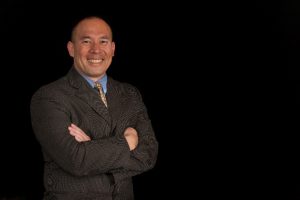 Promoting Innovation by Thinking Inside the Box (Out-Hacking Those Who Attack Us in Cyberspace)
Ever since the origins of the Republic, the American people have demonstrated that they possess a strong speculative knack and a considerable amount of optimism that have translated into the development of innovative solutions for resolving tough problems. From the first American colonists who had to do with the limited resources at their disposal in order to survive, to astronauts who have boldly explored space with what was minimally necessary so that they could successfully break free of gravity, US people have a proud history of developing new concepts, processes, and material for getting the mission accomplished. Today innovation has become a key buzzword in the US Army, and it is helping to shape the vision for the Army of 2025 and Beyond, as an agile organization that can achieve strategic advantage in a complex world. But does the US military have the capabilities and motivations needed to effectively protect vital national interests in cyberspace and meet the demands of the future security environment? Does the US military truly know how to foster innovations that can keep pace with the disruptive effects of cyberattacks in this critical domain of operations within the national security framework? The rapid growth of the Internet in a globally connected world has meant that the tools for operating in cyberspace are constantly changing. To make the situation even more problematic, there are those who believe the US military has turned into such an unwieldy bureaucratic structure that it will not be able to adapt into a force that is capable of winning tomorrow's wars. So does the US military have the capacity to gain the strategic advantage necessary to effectively out-hack those who attack the nation in the cyber domain? To address these perplexing issues, this presentation analyzes what innovation really means and helps to highlight differences between four distinct types of innovation: disruptive, breakthrough, sustaining, and incremental innovations. By using this innovation framework, or thinking inside the box, this presentation offers unique insights for promoting innovations that help the US military out-hack those who attack us in cyberspace.
Biography
Ernest Y. Wong is the Chief of Staff at the Army Cyber Institute and teaches Systems Engineering at West Point. He holds a Master of Military Science from Kuwait's Mubarak al-Abdullah Staff College and earned a MS in management science & engineering and a MA in education from Stanford. He was a NASA Summer Faculty Fellow and has served in Iraq, Kuwait, and the Republic of Korea. He enjoys researching disruptive innovations and cyber resiliency.